TheWrap Screening Series: "I will take baby steps, learn as I go, and then one day, I will love to direct something," actress says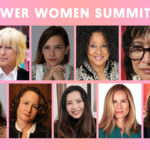 Well what exactly does she want to direct, you might ask?
"I don't know! Yet! But I think I would like to," she said. "I will take baby steps, learn as I go, and then one day, I will love to direct something. What? I don't know yet. But one day, I will."
Hudson says that with each project she's taken on she's learned a bit more and is eager to develop on the fly. On "Respect" she got to see the project from the lens of an executive producer, and on "Dreamgirls" she heard a joke from Jamie Foxx about just how green she was in the industry despite her enormous talent.
https://youtube.com/watch?v=sLSGOmUnC6Y%3Ffeature%3Doembed
The part in "Respect" is a long-time coming for Hudson. Not only did Franklin hand-pick her for the role, Hudson actually auditioned for "American Idol" with a rendition of Franklin's "Share Your Love With Me." Hudson was 22 when she performed on "Idol," and in revisiting that performance, she compared it to Franklin singing the same song at the same age. It made her realize that she couldn't just be Jennifer singing in "Respect," but she also couldn't just do an impersonation of Franklin either.
"Our instruments are built differently but can lend to the same thing," she explained. "It ended up being, allowing her musical influences she's had on me to come through, while allowing her structures, her technique, her nuances that are so familiar to us and interpret it in that way. And also making sure that whatever music she was singing, gospel was always the base. And playing her, the faith always had to be present."
To that end, Hudson even learned how to better play the piano in order to truly appreciate Franklin's craft ("Aretha plays, I peck"), and the experience made her a better musician, teaching her to take note of all the parts of a song rather than just the top line. But the singing on "Respect" was all live, and any song she performed couldn't just be as a singer but as an actress.
"As a singer, a song is just a song. But as a film, no, it's a narrative. It's telling the story. And there's an arc within the age as well. And thinking of whatever the circumstances and what's the subtext of the song in the context in this scene and the context of this moment," Hudson said. "I was thinking I was going to walk into set and be Jennifer, and express myself in these scenes. But this is Aretha. Women didn't exist in this way at that time. Women weren't allowed to take up space. They weren't allowed to express themselves and speak their mind."
Hudson realized in meeting Franklin that she had a "strong presence" around her but that she had a "silence" to her as well. Hudson felt the pressure of Aretha's generation in trying to get inside the performance and unpack its many layers.
"How do you tell that story with minimal words where people can still understand the story and you're not really even speaking? Whereas I walk in and I'm like I want to tell the story, this is how I feel, this is what I want to do. No no no, this is the '60s women weren't allowed to take up space. They couldn't speak their minds in the way we can today," Hudson said. "It has to come from her perspective."
Watch the clip from TheWrap's discussion with Jennifer Hudson talking "Respect" above.

Source: Read Full Article