Fans are eagerly awaiting the return of Power Book II: Ghost, the Starz series following Tariq St. Patrick.
Picking up after the death of his father, James "Ghost" St. Patrick, the show revolves around Tariq (Michael Rainey Jr.) as he navigates this new reality. After his mother gets arrested for the murder, he turns to selling drugs to pay for her lawyer. He becomes involved with the Tejadas, a powerful crime family in New York City, who helped supply him with product. But with that comes trouble.
It all came crashing down in the Power Book II: Ghost Season 1 finale, but there's more to come. Here's what we know about the next season so far.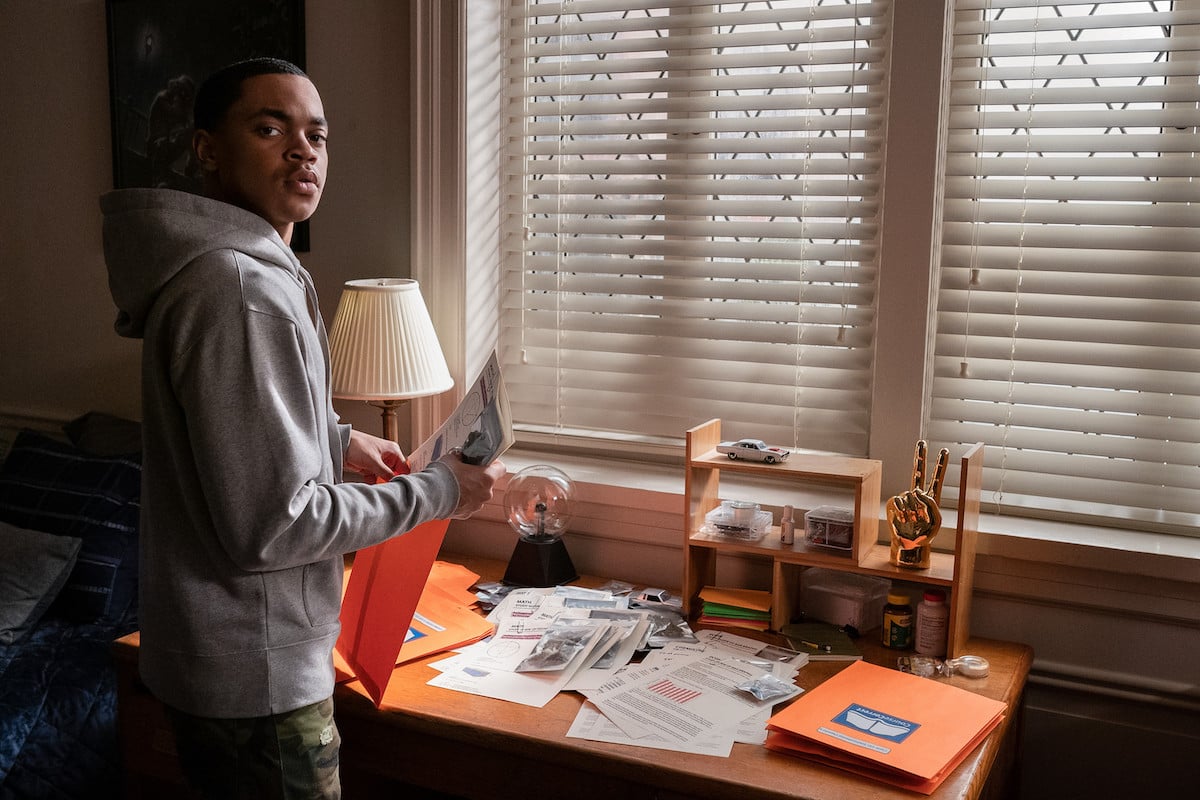 What happened in the 'Power Book II: Ghost' Season 1 finale
By the end of the first season, Tariq's professor Jabari Reynolds (Justin McManus) had discovered the truth about Tariq and was using that information to blackmail him into letting him write a book about his life. He was shot in the finale by Cane Tejada (Woody McClain), who had overheard him mentioning their family in a conversation with Tariq. But Tariq was the one to finish him off, telling Cane he could handle it.
Another big moment came when Tariq helped Tommy Egan (Joseph Sikora) fake his death. Tommy had agreed to lay off Tasha St. Patrick (Naturi Naughton) as long as they helped throw authorities off his trail. But in the end, he still wasn't satisfied.
He tried to make one last attempt on her life, but Tariq had her rushed into witness protection at the last minute. When Tommy confronted him, Monet Tejada (Mary J. Blige) stepped in and got him to back off by threatening to shoot him. He responded that Tariq was dead to him from there on out before driving off.
What to expect in the second season
Luckily, Tariq won't have to worry about Tommy anymore (at least, not right now). But he still has other problems facing him. The logline for the second season, shared by Entertainment Weekly, reads:
Forced into the choice to take the life of his professor, Jabari Reynolds, Tariq finds himself drifting further from that which he's been fighting to protect: his family. With Tasha in witness protection, Tariq knows he must sacrifice anything to save what's left of his family. Unable to do it alone, he turns to those wielding power and influence: Davis MacLean and his new partner, Cooper Saxe, as well as Rashad Tate. All of these options come with a steep price, so it's back to business with the Tejadas. However, with two murders involving Stansfield, Monet Tejada has to question if Tariq is what's best for her family as she seeks to protect her nephew's professional basketball prospects at all costs.
Sharp, clever, and attentive, Tariq has shown the ability to get himself out of the direst of situations, much like his father. But it'll be interesting to see how he's able to shake all of this.
Watch 'Power Book II: Ghost' this fall
The release date for Power Book II: Ghost Season 2 is Sunday, Nov. 21. It'll be followed by the first season of Power Book IV: Force, the show centering on his uncle Tommy. Like Tariq, Tommy lost everything after Ghost's death in Power. But he's determined to rebuild his empire. Force has a release date of 2022.
Source: Read Full Article