Does it seem like an eternity's passed since the Power series finale aired?We're heading into summer, but the extended days indoors have given people time to re-watch the show. In particular, some fans may have chosen to relive the final days of Ghost as we prepare for the first spinoff to drop.
The last episode teased four additional branches in the Power family tree, with Power Book II: Ghost coming out the gate next. Ghost's death scene was a major moment, but there was one other scene that had viewers talking about the finale—and it happened after the credits rolled.
Teenage Tommy, Ghost, Angela were shown back in their innocent '90s glory, and now we know the meaning of that flashback.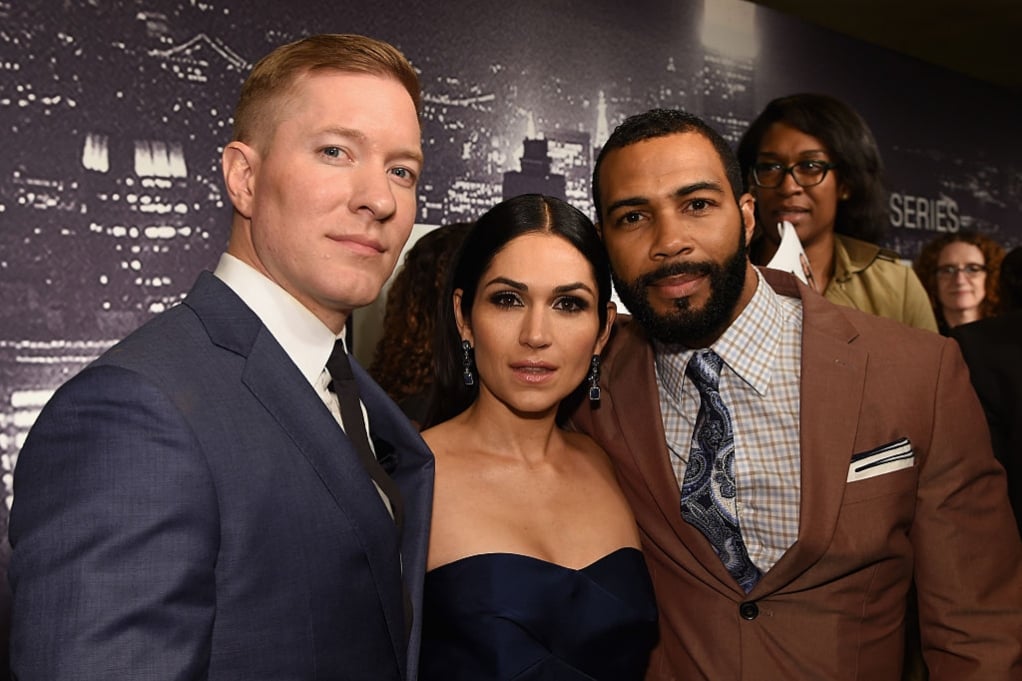 Ghost, Tommy, and Angela knew each other for a long time
Let's revisit the timeline for a moment. Think back to season 1 when Ghost and Angela rekindled their childhood love (as an affair), and how for the duration of the show, Tommy had a problem with Angela's presence.
Most of his frustration was due to her being a fed—a US district attorney—and the risk she posed to their business and Ghost's decision making.
The three characters always referenced how they'd known eachother since they were kids, but Tommy and Ghost's bond was particularly strongbecause for a while, they lived together under the same roof. Remember, Tommy'smom took Jamie St. Patrick in when he was a kid.
Angie, Jamie, and Tommy grew up in the same neighborhood, and sometime during their late teenage years, the guys ended up in the drug game with Kanan.
Flashback in 'Power' finale doesn't have a meaning
The post-credits scene took place in 1996 when Angela, Ghost, and Tommy were in high school. It was a throwback to simpler times, and fans surely wondered if it was a sneak peek at the upcoming prequel about Kanan.
Sorry, folks. Showrunner/creator Courtney Kemp burst everyone's bubble by revealing the scene has no significance in the future of Power.
During a panel appearance for Deadline's Virtual Screening series, she said the show will not delve into the trio's past. "No, we're not going to explore them as teens. We may in the late seasons of Raising Kanan," Kemp said, pointing out Kanan linked up with Tommy and Ghost around age 19.
His story will begin at age 15 and gradually evolve to the point where he got into crime and ran with Ghost and Tommy.
So, Power fans, do not expect to see Shamelessactor Ethan Cutkosky in cornrows when Raising Kanan arrives.
When do the 'Power' spinoffs come out?
It was announced in March that Starz suspended production on Power Book 2 and Book 3 due to COVID-19 lockdowns in New York.
The cast for Power Book III: Raising Kanan, includes Mekai Curtis, Omar Epps, Patina Miller, Joey Bada$$, Hailey Kilgore, Malcolm Mays, and more. It's set to drop after the premiere of the Michael Rainey Jr.-led Power Book II: Ghost.
An official release date has not been announced for eitherspinoff, but these two shows were already filming before coronavirus shutdowns.Stay tuned.
RELATED: 'Power':Alleged Leak of the Prequel Series Centers Around Ghost, Tommy, and Angela inHigh School
Source: Read Full Article