Jenelle Evans might not be on Teen Mom 2 anymore, but she still has things to say about her former co-stars. She recently compared her custody situation to Leah Messer. Find out why and what Messer had to say in response.
Jenelle Evans and David Eason regained custody of their children
The married couple previously lost custody of their children after there were reports that Eason allegedly shot his wife's dog. They managed to regain custody of their children.
Evans talked about the judge's decision with Champion Daily. "She didn't find any evidence against us of neglect or abuse of any sort," she said. The mother also said, "With everything that was presented as evidence, the judge found that CPS only had 'hearsay.' What CPS presented didn't stand up to the definition of abuse or neglect."
The mother is still tweeting about her happiness over the decision. However, she is also getting backlash from fans which led to her comparing herself to another person from Teen Mom 2.
Evans compares herself to Leah Messer when accused of being a bad mom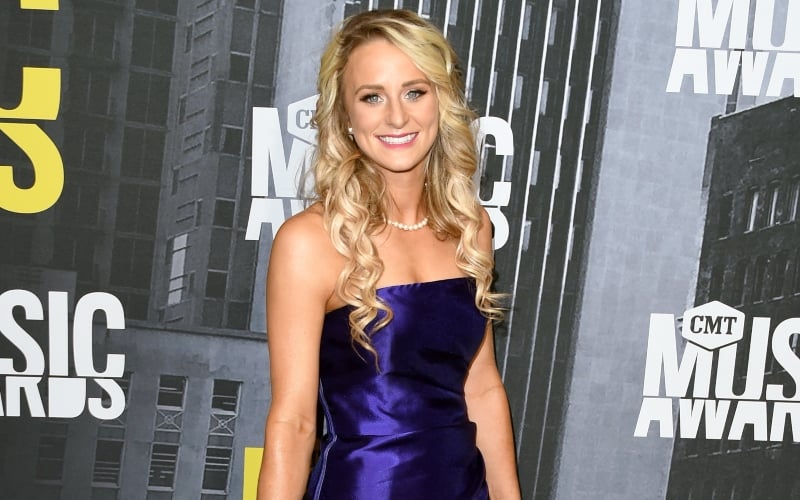 The fired reality star tweeted, "None of you can stand the fact my family is back together. I'm a damn good mom, regardless of anyone else's opinion. Don't let anyone bring you down!" on July 15. Someone responded with, "A good Mom doesn't have to get on social media and announce to the world that she's a good Mom."
Evans then tweeted, "Well guess what? I'm A DAMN GOOD MOM AND WILL SHOUT IT UNTIL YOUR EARS BLEED." Another person then wrote, "Good moms don't get their kids taken away. Just sayin…"
That's when Evans decided to compare her situation to another reality star. "So I guess Leah's not a good mom? She got her kids taken and given back just like me."
A fan wrote, "CPS never took her kids. She also puts her kids first. I can go on and on." Evans tweeted, "Go talk to Corey and Miranda and ask what truly happened."
It was previously rumored that Messer lost custody of her twin daughters, Ali and Aleeah. She clarified to Us Weekly that this wasn't the case and she was sharing custody with her ex, Corey Simms.
"The current custody situation, just honestly … whatever we think is best for them, we do. We are doing the week on and then a week off," she said. "It's always been 50/50. People were like, 'Leah lost custody' … I almost did, but I never lost custody of my children."
Messer thinks she is just pinning her troubles on her
The reality star doesn't seem to be shaken by what Evans tweeted. A fan tweeted in response, "Don't you EVER compare yourself to @TM2LeahDawn. Your situations were not similar, she always had the rights to see her children UNSUPERVISED. Her custody agreement changed for a moment and that is all. Stfu for ONCE."
Messer then responded with, "She's gotta pin her troubles on someone… why not it be me? Worry about what's good for you and those babies Jenelle. Stop attacking people on social media."
Another fan then commented back, "OKAYyy Go off sis!" Messer tweeted back, "She ain't worth my time." It looks like Messer doesn't have much more to say on the matter and Evans will continue to have her critics.
Source: Read Full Article