Finn and Steffy's relationship seemed like a love match on The Bold and the Beautiful. Their romance was cut short when Finn's biological mother came to town demanding to have her son back, an obsession that resulted in Finn's death.
However, in true soap opera fashion, it turns out that Finn is alive, and his adoptive mother, Li, is seeing to it that he is safe and protected. Now fans can't figure out how Li could get Finn out of the hospital without raising red flags.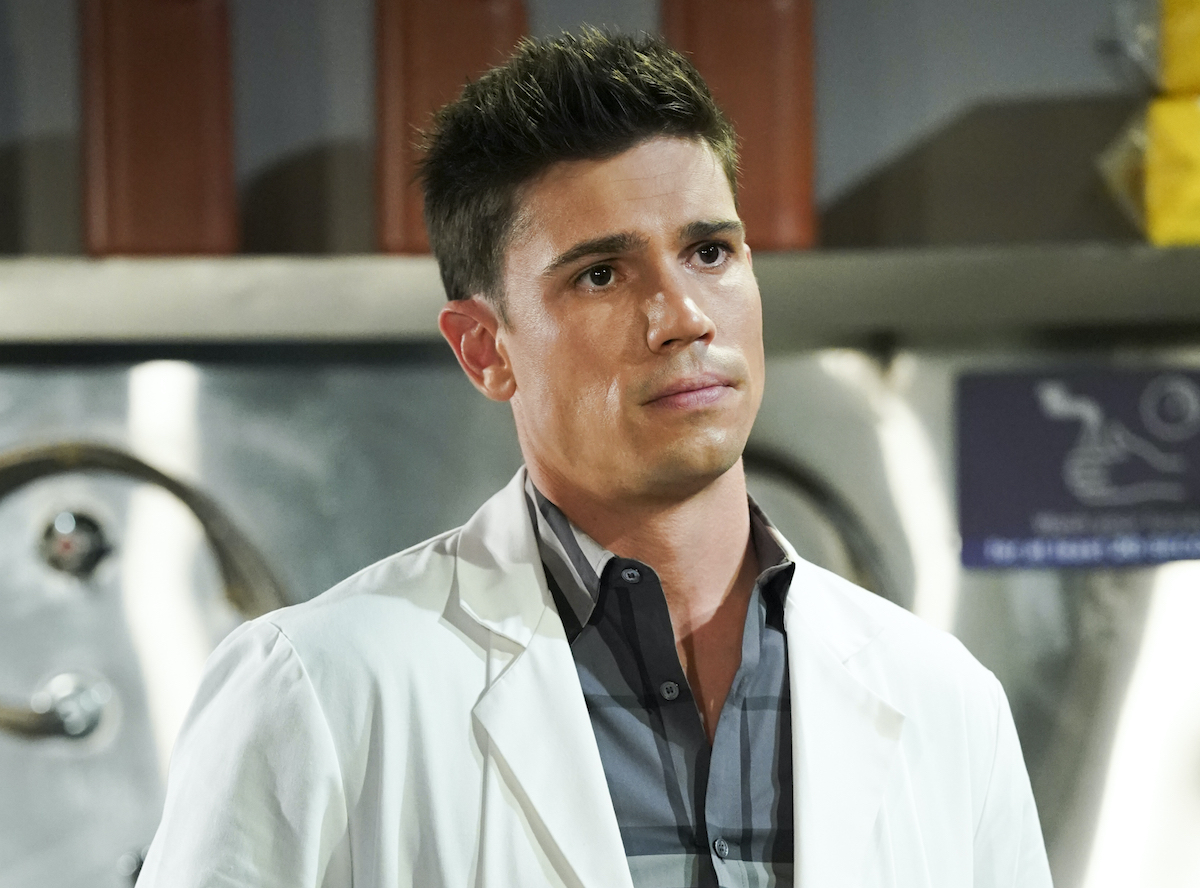 Fans can't figure out how Li could get Finn out of the hospital
Li recently managed to get Finn out of the hospital without anyone noticing and transfer him to an undisclosed location to allow him to recuperate more. While this seems like a logical move on her end to ensure her son is safe, fans are having a hard time believing the reality of the situation.
For starters, Finn's injuries were severe, meaning he had to have someone watching him all the time to see how he responds to the medication. Additionally, as it is a gunshot injury, police have to be investigating it.
Secondly, hospitals are usually very crowded, and without the necessary approval, it's next to impossible to leave, especially if moving a patient can lead to anything worse.
Fans called to question the authenticity of Li moving Finn, with one questioning how a woman so small was able to get a grown man out of a crowded hospital after he was shot, without being seen. The fan pointed out that most hospitals don't have indoor parking garages where it is easy to transfer someone to a car without being noticed.
While fans know The Bold and the Beautiful can be unrealistic, this situation was so over-the-top to fans that they couldn't stop thinking about how Li managed to get Finn out, unnoticed.
So how did Li get Finn out of the hospital?
There's still not much information about how Li smuggled Finn out of the hospital, but as Soap She Knows reports, it had something to do with Li being a medical professional herself.
Li happened to be working the night Finn was rushed to the hospital and was able to sign his death certificate, which helped avoid questions as fellow doctors and hospital staff believed him to be dead. This played a significant part in how she was able to get him out with everyone believing he was dead.
However, it still isn't clear how Li was able to physically get him out, along with all the medical equipment she had set up in her home.
Finn and Steffy seemed to be endgame
Dr. Finnegan and Steffy met when she got into a motorbike accident. The two formed a connection as he was her doctor and their feelings for one another blossomed into a relationship that led to marriage. For a while, the duo looked like they were endgame and even had a baby together.
However, during the wedding, the evil Sheila Carter announced that she was Finn's biological mother and made every effort to insert herself into her adult son's life. Steffy was naturally very suspicious of Sheila's behavior, and upon confronting her, Sheila pulled out a gun and tried to shoot Steffy.
Finn intercepted the plan and ended up taking the bullet. Sheila still shot Steffy but had already killed Finn, or so we thought. While Finn is still alive, it's unclear if he and Steffy will have a seamless reunion in the near future.
Source: Read Full Article