"Shameless" is Showtime's longest-running scripted series, according to Variety, with 11 seasons airing between January 2011 and April 2021. The award-winning, self-described "fiercely engaging and fearlessly twisted series" is a show centers around a family of dysfunctional, unapologetic characters based in Southside Chicago that audiences completely fell in love with.
In fact, Season 10 of the show drew an average of 5.7 million viewers when it aired in 2019, and the final episode of Season 11 boasted 1.51 million viewers on its own, according to Variety. The series also boasts a "fresh rating" of 82% on Rotten Tomatoes and has received 68 nominations and won 16 awards, including four Primetime Emmy Awards and three Screen Actors Guild Awards.
With this popularity, then, it is no surprise that there have been a number of "Shameless" actors cast in "Criminal Minds," an equally popular series that was on the air for 15 seasons. So without further ado, here are the actors who have appeared in both shows.
Shanola Hampton has a personal link to "Criminal Minds"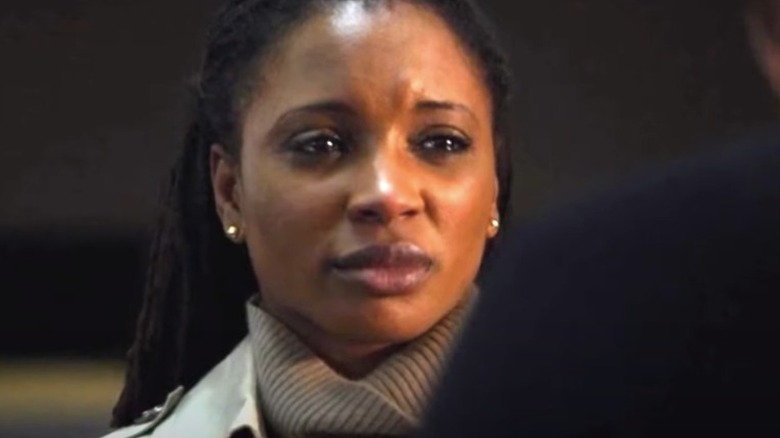 Probably best known for her role as Veronica Fisher, Shanola Hampton appeared as a regular on "Shameless" between 2011 and 2020. Showtime describes Veronica as "the sassy, sexy [neighbor] who has always been willing to lend a hand or an ear, or whatever the Gallaghers need." In a guest post for The Hollywood Reporter, the 44-year-old actor revealed her deep desire to become a director as well, which she was also able to realize while working on "Shameless," where she directed the Season 11 episode "Cancelled."
Her guest appearance in "Criminal Minds" as Cindi Burns in the Season 7 episode "The Company" was a far cry from her popular "Shameless" character. Airing in 2012, Hampton played Derek Morgan's cousin who is believed to have been murdered by a stalker but turns out to be brainwashed and on the run. Hampton described the cameo "as really fun" in an interview with Issue Magazine.
Fun fact: Hampton's real-life husband Daren Dukes has also appeared in "Criminal Minds," playing a truck driver in the Season 9 episode "To Bear Witness," which aired in 2013.
Cameron Monaghan's "Criminal Minds" role was seriously creepy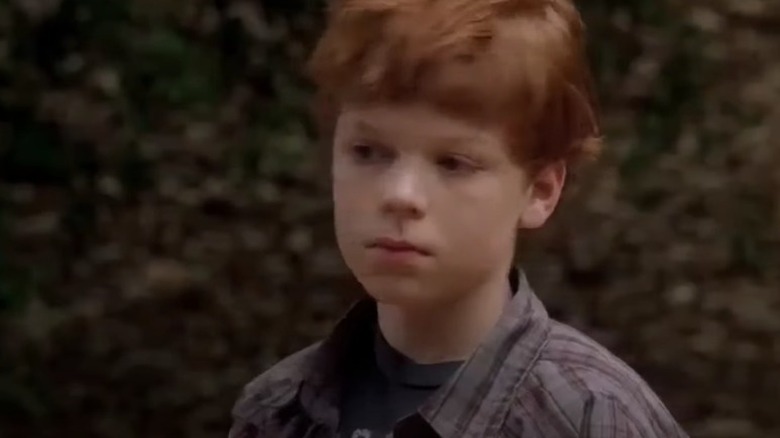 Another "Shameless" actor cast in "Criminal Minds" is Cameron Monaghan, who played a juvenile serial killer in the Season 2 episode "The Boogeyman," which aired in 2006. His character Jeffrey Charles is an 8-year-old kid that hides out in an empty home (where the elderly owner died) and kills other children in the woods nearby with a baseball bat. He is eventually discovered when detectives discover meals-on-wheels trays that are empty save for portions of creamed spinach that have been sealed with duct tape — something Jeffrey Charles' father does for him at home to prevent him from accidentally consuming dairy.
Although Monaghan gave a thrilling performance in the "Criminal Minds" episode, his true claim to fame has been in his role of Ian Gallagher on "Shameless." Showtime describes his character as the middle child of the Gallagher family who is "gay and definitely enjoys the benefits of being a cute young ginger." In an interview with Nerds Of Color, Monaghan said that his time on the show was "important for my career and my life" and allowed him to "grow as [both] an actor" and "as a human being too."
Kristoffer Ryan Winters was a detective on "Criminal Minds"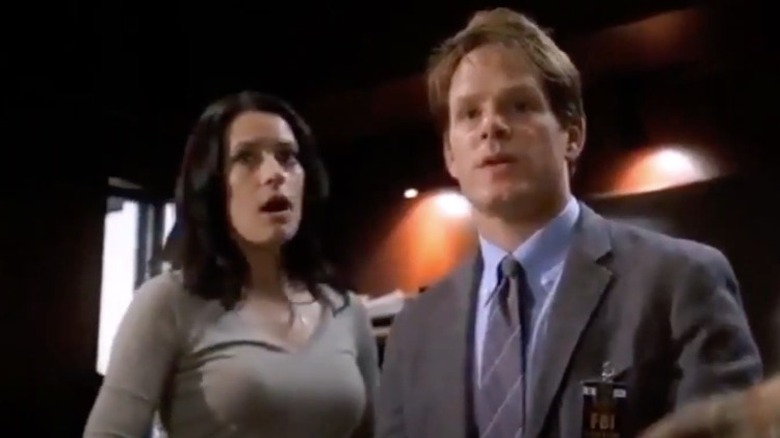 The final "Shameless" actor cast in "Criminal Minds" is Kristoffer Ryan Winters. In the Season 2 episode "Legacy" of "Criminal Minds," which aired in 2007, Winters played Detective Cal McGee who investigates disappearances of the unhoused in his hometown of Kansas City. Detective McGee, who appears to suffer from obsessive-compulsive disorder, is initially awarded for the decrease in vagrants under the assumption that his efforts have assisted people to leave the slums. Recognizing a pattern among the missing residents, however, Detective McGee enlists the help of the Behavioral Analysis Unit (BAU) to track down the killer.
Years later, in 2011, was cast as Clayton Gallagher in "Shameless," where he played the brother of the lead patriarch Frank Gallagher. In the Season 1 episode "Daddyz Girl," the storyline suggests that Clayton could actually be Ian's biological father. However, Ian insists that he's happy with Fiona as his sister, Lip as his brother, and Frank as his father, regardless of how dysfunctional a family they might be.
Clearly, there's something special about both "Criminal Minds" and "Shameless," as the shows have attracted talented actors throughout the years.
Source: Read Full Article