You'll probs be very taken aback to learn that I am not an avid watcher of any show that makes up Bachelor Nation. I know, I know, it's like discovering a rare species nowadays. But BEFORE you come at me with your pitchfork, let me say that I am 1000000% envious of all the contestants who get to be in the presence of the godly specimen known as Matt James. I'm literally sitting here with the utmost regret that I didn't sign away my soul to ABC to fight for his love.
Instead of moping around dreaming of the life Matt and I *could've* had, I've resigned to spend my time investigating the contestants who want to be his forever and always. Which brings me to "Queen" Victoria Larson—yeah, she was the one who showed up on a literal throne wearing a tiara on night one. Bold move. I'm getting villain vibes already, so let's see what she's all about, shall we?
Victoria's from New York
Per her Instagram bio, the Queen is from the Empire State. I'm def feeling some of that intense NY energy from her.
Though she's also lived in Florida, where she attended FSU.
Now she resides in Los Angeles because, well, duh.
She founded two companies
Victoria is quite the entrepreneur! She created JetSetGlo, a mobile spray tanning company, and Vikki Larson Beauty, a self-care focused beauty brand. Consider her bags secured.
Apparently she tried out for the Miss California USA pageant
Clearly she loves the spotlight! On that note, don't forget to smash the follow button since her IG is still open:
She struggled with addiction in the past
In an Instagram post from December 2019, Victoria said she wanted to use her Miss California USA platform to advocate for stricter pharmaceutical laws, writing, "I am so excited for Miss California USA and my platform of lobbying for stricter pharmaceutical laws after struggling with adderall addiction in my life."
Her love language is physical touch
This unnecessary delightful lil tidbit is from her ABC bio, which is also where we learned that she has a Goldendoodle named Coco. Cute. Oh, and that a man who can't keep his room clean is her biggest turnoff. Listen up, Matt!
Reality Steve compared her to Corinne Olympios
According to our trusted Bachelor whisperer, Victoria is probably gonna be the "villain" of Matt's season, at least early on. Here's what he said:
Give! Us! The! Drama!!
She got some confidence coaching before she went on the show
Serena Kerrigan, host of the hit Instagram Live reality show Let's Fucking Date and self-proclaimed "Queen of Confidence," revealed on her Insta Stories on the night of the Bachelor premiere that Victoria was one of her recent clients. Interesting…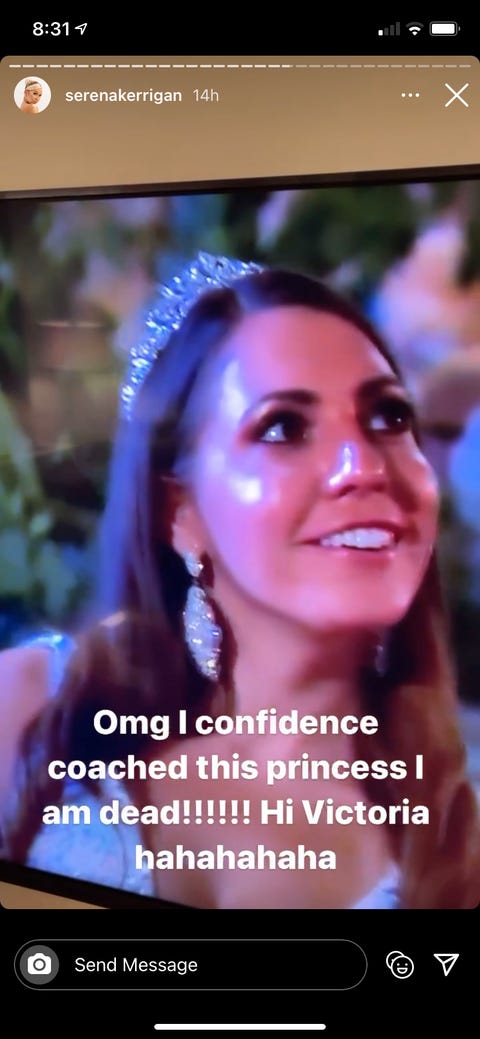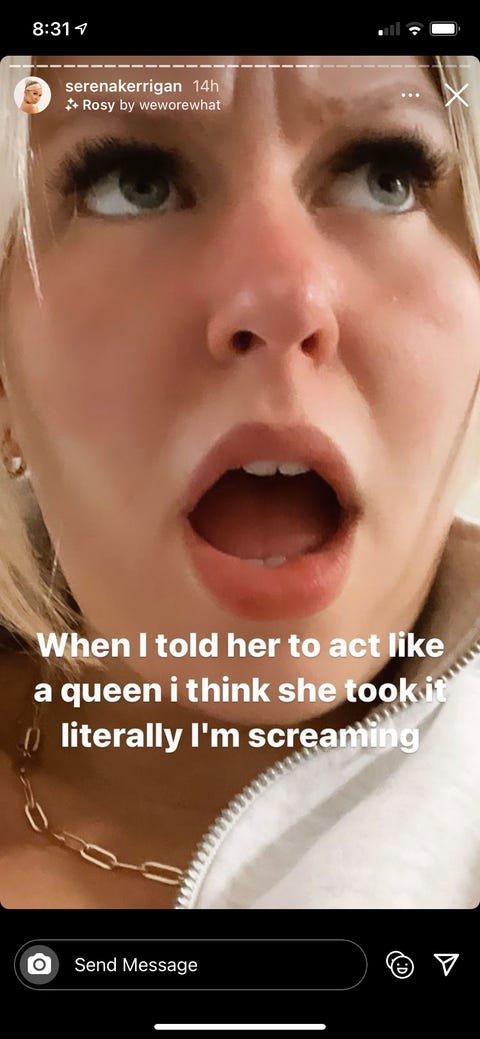 Yep, she definitely took that suggestion to heart.
She's currently a pilates instructor
I see that she has already become one with the Los Angeles way of living.
But she used to be a flight attendant
Love that for her.
And also a real estate agent
Wow, what a diverse skill set! Love a gal who's dedicated to the grind.
Source: Read Full Article