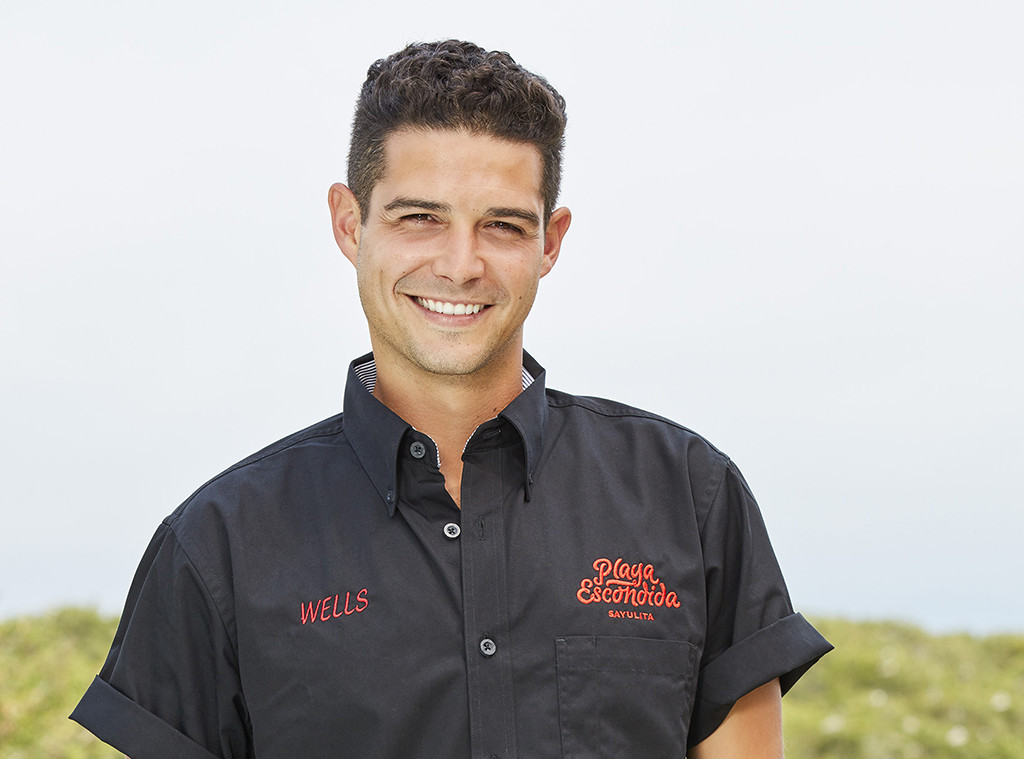 ABC
Prepare yourselves for what sounds like a Bachelor in Paradise season unlike any other.
Official bartender Wells Adams has returned from Mexico this week and shared a few thoughts on the season on his podcast, Your Favorite Thing. He obviously couldn't spoil any details, but what he did have to say made season six sound like it might actually be the most dramatic season yet.
"I can't comment on any of this stuff obviously, but we're in for one hell of a ride, sister," he said to cohost Brandi Cyrus.
"It is bonkers," he continued. "Like right before I left, I did like all of my coverage and interviews and stuff…they have the normal questions they would ask me, and then at the end the producer was like, 'is there anything you want to say?' And I was like, 'I think this was the craziest season to date!'"
He said the producer questioned this, since last season featured "a male model who was wearing a floral onesie throwing a giant stuffed dog into the ocean," but apparently this season takes it to another level.
"That was not even close to as weird as what happens this year," Wells said.
What could that possibly mean? Two male models in onesies throwing stuffed dogs into the ocean?
Adams also shared that this season had a different shooting schedule, with only a few day shoots.
"This year was different," he said. "In years past, it used to be like, 'Hey Wells, come in at 11 a.m., and then we'll get you out by 8, or like 'Hey Wells, come in at 7 p.m. and we'll get you out by two in the morning. This year was like, I think we're only gonna do night shoots for you…so it was like, come in at eight, 8:30, which meant I really only would leave every single night at two, three, or four in the morning, so I couldn't really sleep at all."
Night shoots that last until four in the morning, plus alcohol? Sounds like a pretty solid recipe for disaster and drama!
While of course we haven't yet seen who ends up with who, we did our best to guess and suggest who might or should go on a date this season, which you can see below!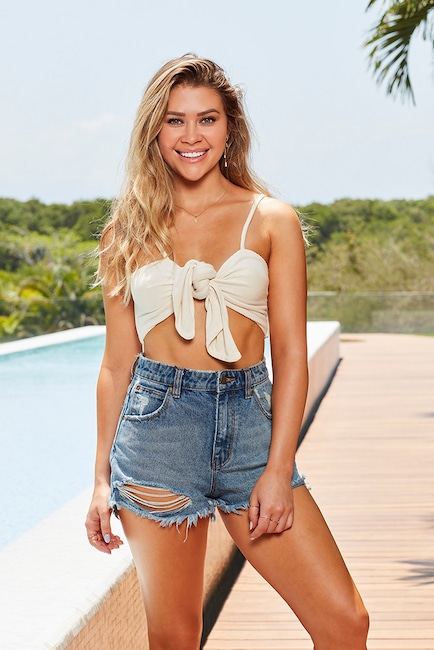 ABC
Caelynn Miller-Keyes
Caelynn was a popular contestant during Colton's season who was very open about her past, so it seems likely that she'll be popular on BIP too. She deserves a night of romantic fun, so is it weird that we're suggesting she try out a date with John Paul Jones? He just seems fun. Kevin might also be a good choice.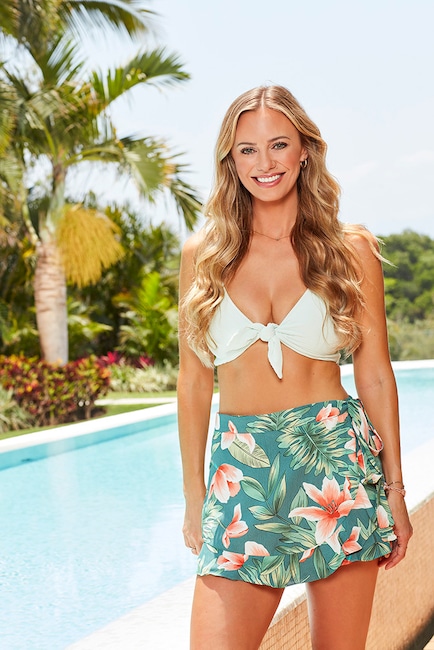 ABC
Annaliese Puccini
Annaliese was known for her dog and bumper car traumas during Arie's season of The Bachelor, and it seemed like she was going to get a happy ending on BIP season five. She ended the season in a relationship with Kamil Nicalek, but then in one of the worst moves of the whole franchise, he dumped her in front of the live audience on the After Paradise show. She was furious, and even revealed that she had tried to break up with him before, so now Annaliese deserves something good.
Derek Peth might be a good choice, or might we also suggest John Paul Jones?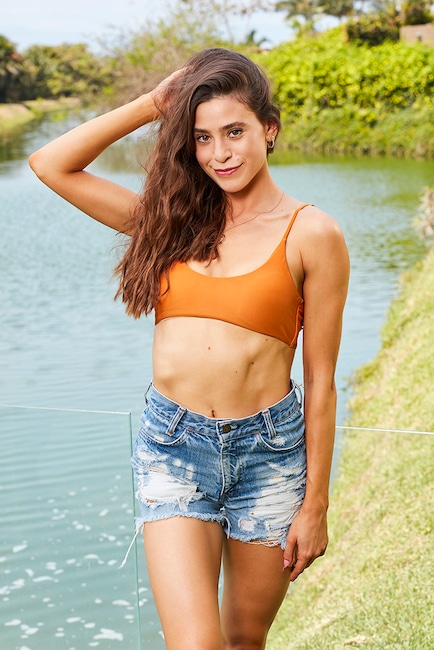 ABC
Jane Averbukh
Jane was apparently one of the women eliminated night one during Colton's season, but we do not remember her. Maybe she's the perfect woman for Cam! Or John Paul Jones!
Article continues below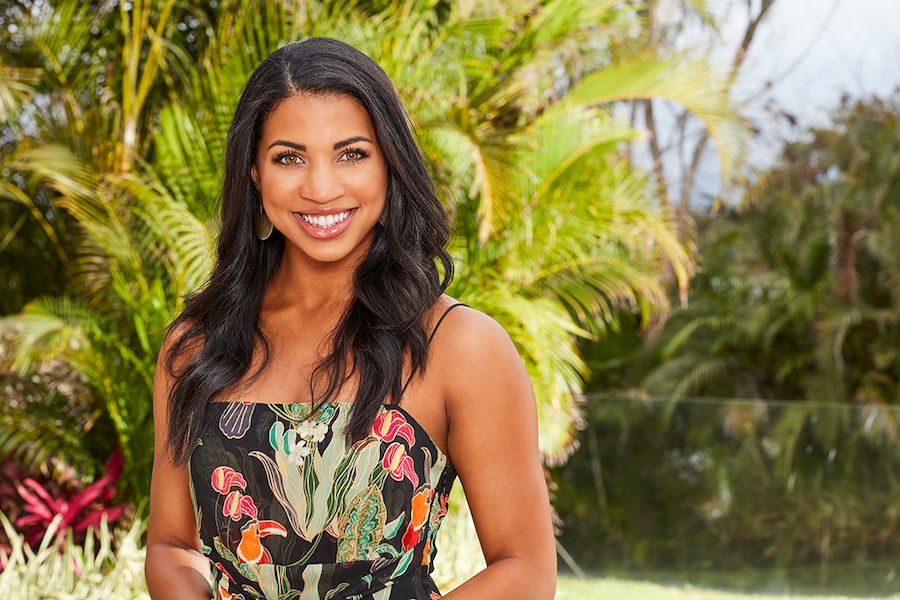 ABC
Katie Morton
Katie was a more low key contestant during Colton's season, so perhaps she'd be happy with a low key contestant from Hannah's season, like Kevin, or maybe Wills or Derek. Or perhaps she'd enjoy a toast with John Paul Jones.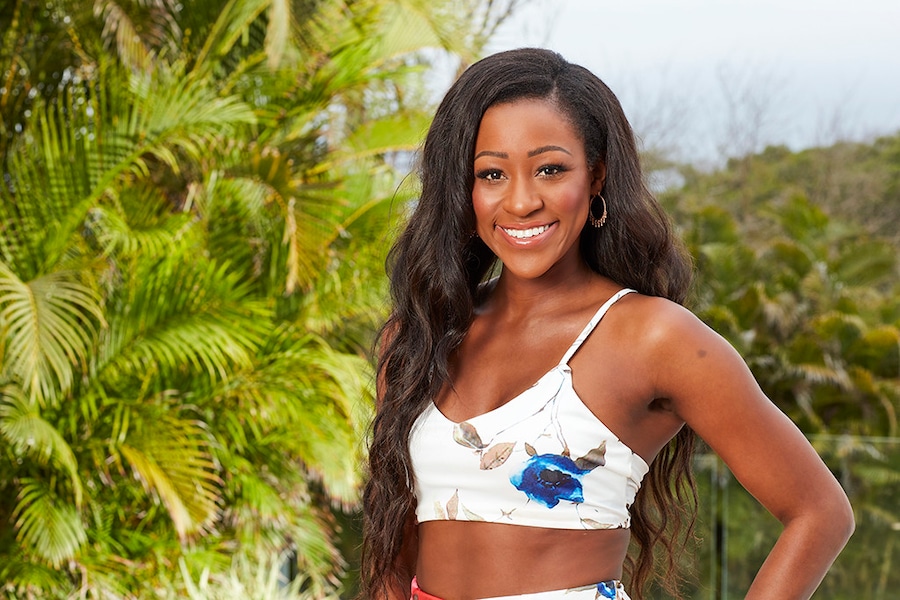 ABC
Onyeka Ehie
Onyeka's big mark was made during Colton's season when she criticized Nicole for crying too much, so Onyeka will probably either have an image she wants to change, or one she'll want to uphold. Maybe try a date with Chris Bukowski, a date with Wills, and a romantic evening with John Paul Jones.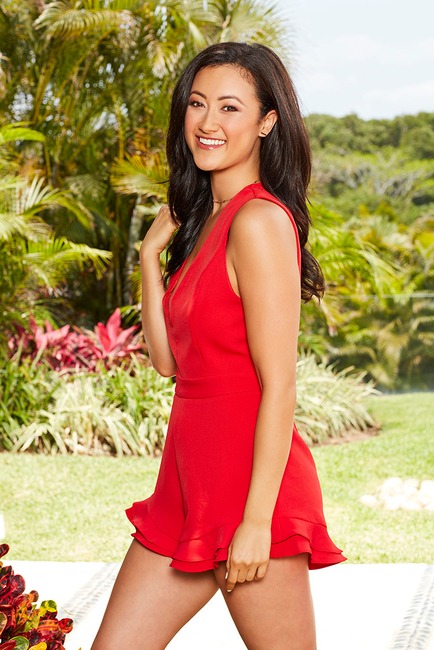 ABC
Sydney Lotuaco
Sydney was one of several women who left of their own accord during Colton's season, so we know she's not going to just sit around if things aren't going her way. We'd recommend a date with Wills, Clay, Kevin, and definitely John Paul Jones.
Article continues below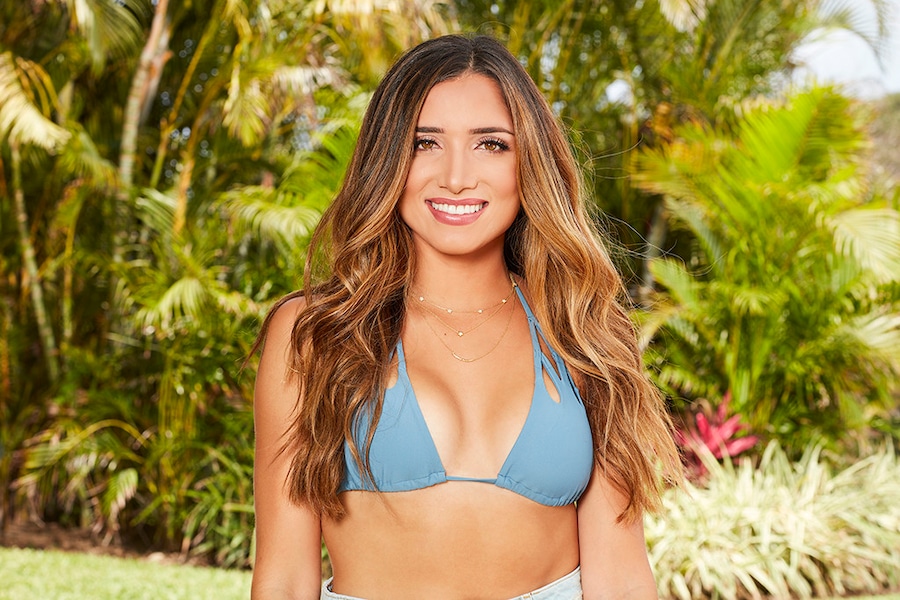 ABC
Nicole Lopez-Alvar
Nicole was on Colton's season and became known for crying and winning a whole bunch of ice cream, and she's also funny. We'd suggest Wills, or maybe Clay, and Kevin, and John Paul Jones.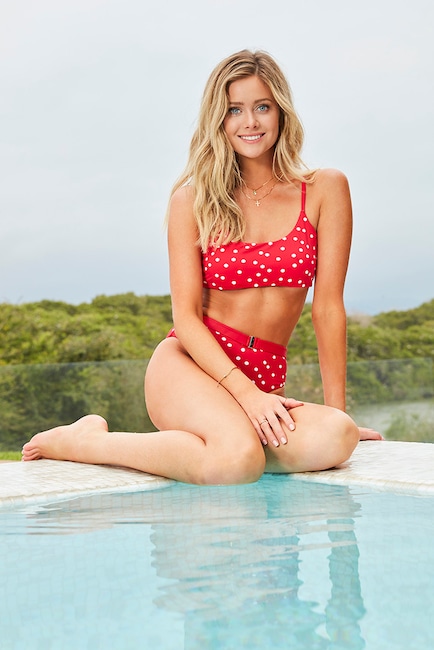 ABC
Hannah Godwin
Hannah really lived in her moment after Colton dumped her for Cassie, so she'll be out for her fairytale ending. She could find a connection with Becca's runner-up, Blake, perhaps, or Clay. And absolutely, 100% John Paul Jones.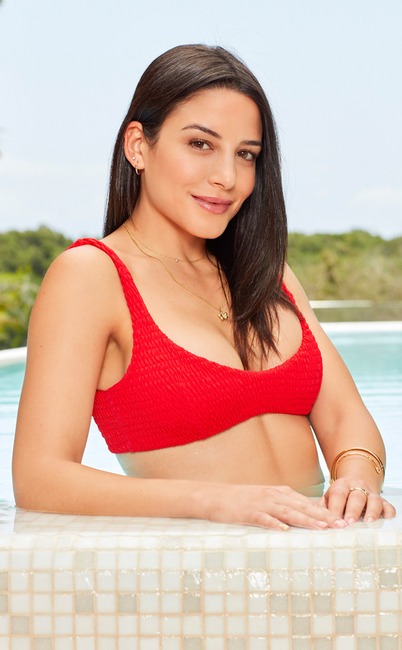 ABC
Bibiana Julian
Bibiana was a contestant on Arie's season and appeared on Bachelor Winter Games and Bachelor in Paradise season five. She didn't fare well on any of those shows, but she's become a beloved figure in the franchise and deserves a beautiful relationship. Hopefully she can find that in one of the newbies, like Clay, Kevin, or John Paul Jones.
Article continues below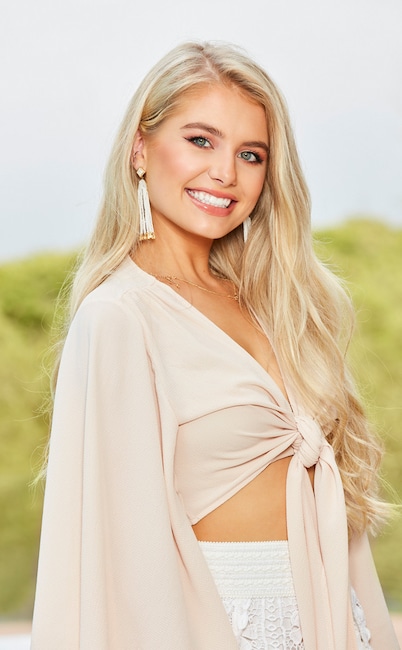 ABC
Demi Burnett
Demi was a star during Colton's season and will no doubt be a star in Paradise, and she needs star power to match her. She will find that star power in John Paul Jones. And maybe Clay or Wills.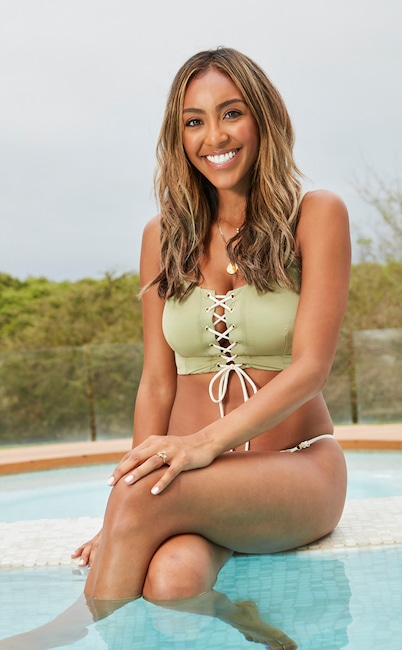 ABC
Tayshia Adams
Tayshia made it to the fantasy suite dates during Colton's season, but just after their date, he abandoned everyone for Cassie, and she was definitely not thrilled. So Tayshia's got some heartbreak to make up for in Paradise. She could bond with fellow runner-up Blake, or take Clay out for a spin, or try out a Kevin, and she should definitely keep her eye on John Paul Jones.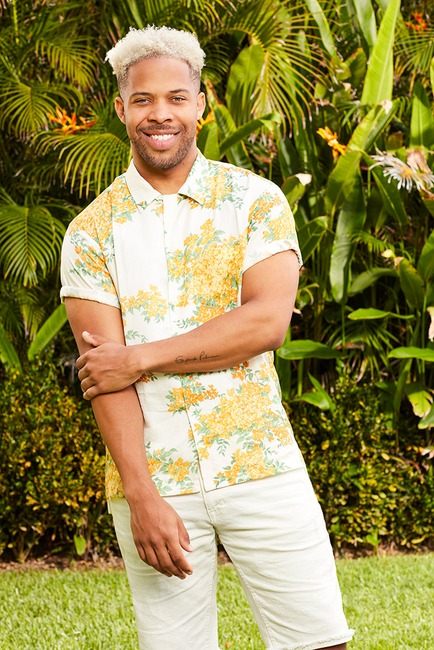 ABC
Wills Reid
Wills was the contestant during Becca's season who showed off the Harry Potter tattoo on his arm, so he needs a date who also reads and has a sense of humor. We want to see him on a date with Nicole, or maybe Sydney.
Article continues below
ABC
Chris Bukowski
Long time no see, Chris. Chris was a contestant back in season eight of The Bachelorette where he competed for Emily Maynard's heart, and then he appeared on Bachelor Pad season three. In season one of Bachelor in Paradise, he injured his knee so badly he had to leave, but he took Elise Mosca with him after sacrificing his rose. They broke up fairly immediately, and he returned for season two for one episode and immediately gave up his date his card and left.
So basically this guy's been trying this for a long time, and we're thinking he needs a big personality to match him. We'd love to see him on a date with Bibiana, just to see how that goes, as well as Demi and Onyeka.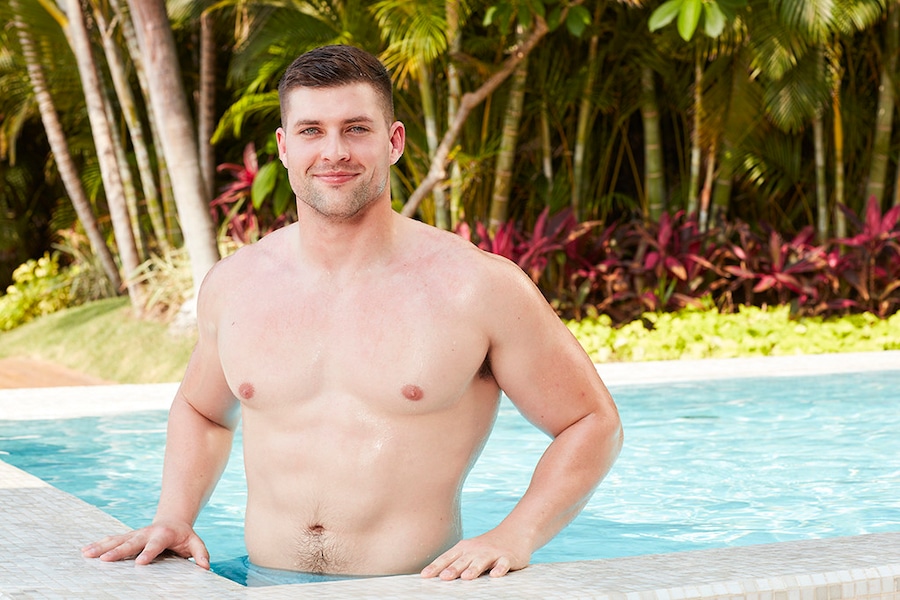 ABC
Kevin Fortenberry
Kevin didn't that big of an impact on Hannah's season, other than that one time he got injured during rugby, but he seems like a really nice dude and he didn't cause any drama. He should try out a date with Katie, Sydney, Tayshia, or Caelynn.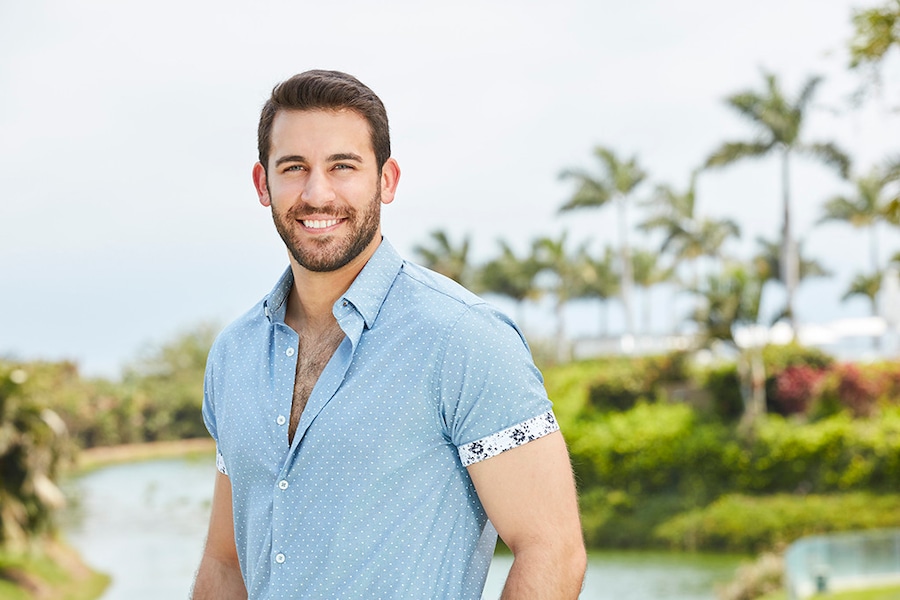 ABC
Derek Peth
Derek was a contestant all the way back on JoJo's season in 2016, then appeared on Bachelor in Paradise season four. He fell in love with Taylor Nolan (of emotional intelligence fame, from Nick Viall's season), and they won the season and got engaged during the reunion. They announced their split in June of 2018, and Derek was most recently linked to Stephanie Pratt, who he dated for a couple of months before they called it off due to how busy her life is (with the Hills revival and all). She told US Weekly she hopes he's still single in a year, but we could see him hitting it off with Annaliese, or maybe Katie.
Article continues below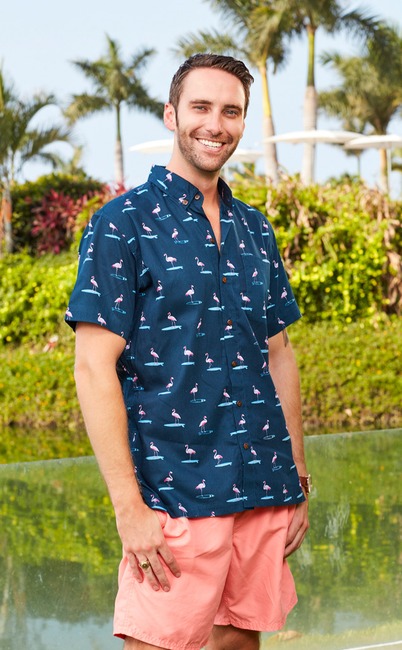 ABC
Cam Ayala
Cam's got a catchphrase (Always Be Cam) and a tumultuous history from his short time on Hannah's season of The Bachelorette, so we don't see his time on BIP going particularly well. He might have to learn to turn down the Cam just a little if he wants to really make a connection. We can't see them lasting, but we'd be happy to see Cam on a date with Demi, just to see what that looks like.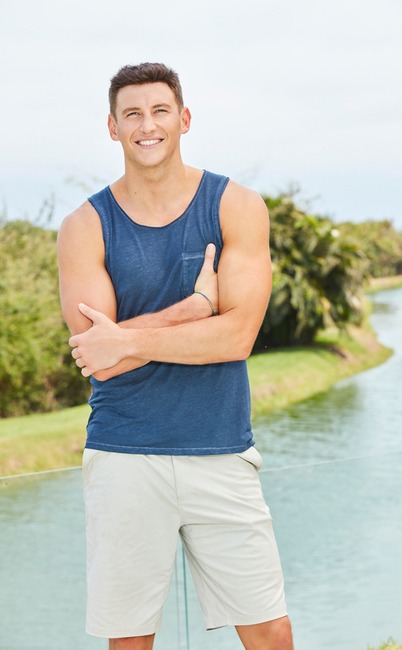 ABC
Blake Horstmann
Blake was the runner-up during Becca's season, but sat out season five of Paradise. He was linked to Kristina Schulman last year, and will no doubt be popular just because he was quite popular when he was on The Bachelorette, with many people calling for him to be the next Bachelor.
We could see him connecting with Colton's runner-up, Hannah G, or Colton's other runner-up, Tayshia.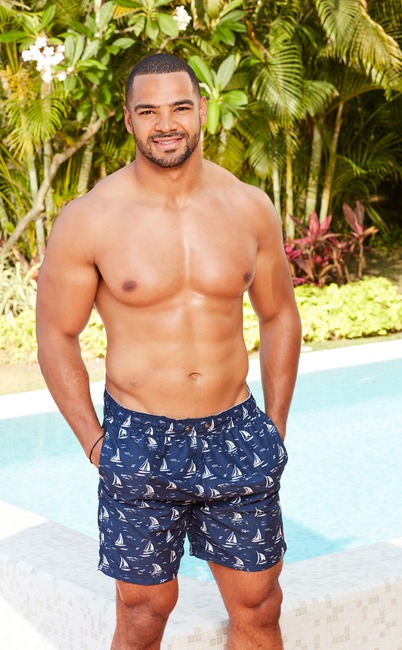 ABC
Clay Harbor
Clay had to leave Becca's season due to an injury and fear of ruining his football career, and was dating The Bachelor's Angela Amezcua until April. We haven't really seen him in action, but we could see him getting along with Caelynn, Bibiana, Tayshia, Hannah G, and maybe even Demi.
Article continues below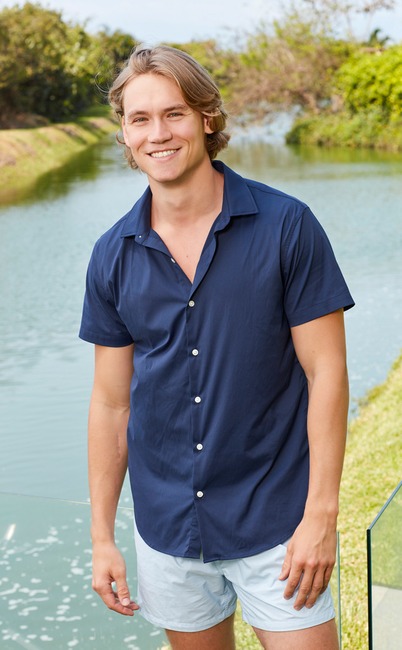 ABC
John Paul Jones
John Paul Jones is a bit of a wildcard in the best way, because we all kinda love him based on knowing almost nothing about him other than his name and the fact that he loves champagne. Could he turn out to be a true romantic hero, or will he just continue to be one of the franchise's most entertaining mysteries?
All we can do is hope he finds the love of his life and/or gets to spend time with as many people in Paradise as possible.
Bachelor in Paradise premieres Monday, August 5 on ABC.
Source: Read Full Article