Netflix's 13 Reasons Why has faced controversy before for its portrayal of suicide, an extremely sensitive topic that is bound to touch a nerve no matter how its depicted. Now, the outcry around the show has peaked to such an extent that Netflix actually edited a graphic suicide scene from an episode.
What makes this decision rather unusual is that the scene was altered long after it originally aired on Netflix, but it's also being done before Season 3 of the show airs later this summer.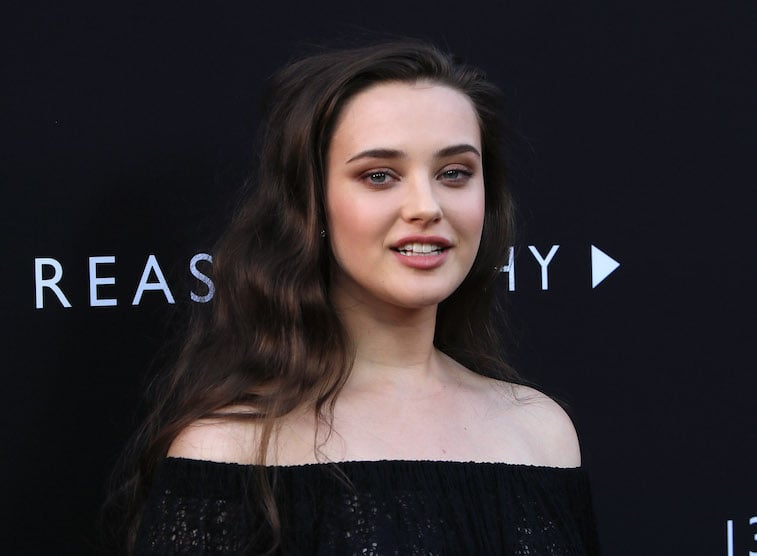 What does the '13 Reasons Why' scene show?
This section may contain sensitive material.
The original scene came about halfway through the finale of season 1. We see Katherine Langford's character Hannah looking at a mirror and then sitting in a bathtub. She takes a razor blade to her left wrist and slits it. The camera stays on Hannah as blood gushes from her wrist and she screams in pain. She gasps for air and dies, leaving her anguished family to discover her body. This version of the scene no longer appears on Netflix.
The new version of the scene shows Hannah looking at herself in the mirror but omits the cutting of her wrists and the immediate aftermath of the suicide. We next see her parents' reaction.
Why Netflix removed the scene
Netflix listened to the advice of medical experts, and creator Brian Yorkey issued this statement:
"Our creative intent in portraying the ugly, painful reality of suicide in such graphic detail in season one was to tell the truth about the horror of such an act and make sure no one would ever wish to emulate it. But as we ready to launch season three, we have heard concerns about the scene from Dr. Christine Moutier at the American Foundation for Suicide Prevention and others, and have agreed with Netflix to re-edit it. No one scene is more important than the life of the show and its message that we must take better care of each other."
The Hollywood Reporter also noted that Netflix will keep an eye out for copies of the original scene online to try to ensure no one sees it again.
What did the experts tell Netflix?
The American Foundation for Suicide Prevention thanked Netflix for their actions, saying, "We applaud Netflix for making this decision and moving in a very important direction."
Moutier, who is the chief medical officer for the American Foundation for Suicide Prevention, said her concerns were not so much that teens would imitate the scene, because suicide is not cause-and-effect behavior. Many experts agree that suicide is not prompted by any single factor but a continuum of events that drive a person to the ultimate despair.
"Any show, not on its own, isn't necessarily going to kill people or save lives. But entertainment clearly has a role to play in shaping culture and attitudes," Moutier said.
Did '13 Reasons Why" increase suicide?
According to The Verge, a study showed that there was a 13 percent increase in teen suicides following the airing of 13 Reasons Why. While there was no concrete evidence the show itself was responsible, the edit was meant to reduce risk for particularly vulnerable teens.
Not everyone agreed with removing the scene. A Twitter user named Harley stated that the show "saved me from myself. Watching that heart breaking scene is exactly what kept me from taking my own life. To remove it is a great loss to the story. I'm very disappointed in Netflix."
Typically, when a scene prompts controversy and its creators decide to edit that show, the edit usually takes place quickly. This case is unusual because the graphic scene in 13 Reasons Why was already more than two years old.
However, there were concerns that viewers who discovered the show later could be negatively impacted by the death scene.
In another controversy involving changes made long after the fact, Pixar edited out a "blooper" that had originally appeared in the credits of Toy Story 2. That scene showed the character Stinky Pete talking to two Barbie dolls suggestively and promising them parts in Toy Story 3. Pixar's former chief, John Lasseter, had exited the company after complaints came to light about unwanted advances Lasseter had made. That scene had stayed in the movie for almost 20 years.
If you or someone you know is having thoughts of suicide, please call the National Suicide Prevention Lifeline at 1-800-273-8255, text "START" to Crisis Text Line at 741-741, or consider using the Lifeline Crisis Chat at www.crisischat.org.
Source: Read Full Article